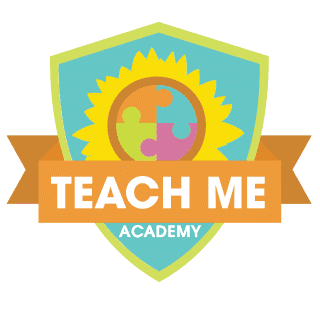 Academy Program
Redefining what it means to learn
Real Inclusion within a Private School

Part-time and Full-time enrollment

Setting with Peers

Flexible Thinking Skills, Executive Function and Concept Building

Opportunities to foster independent skills

ABA /Speech Therapy

Highly qualified therapists
As a team we have always been dedicated to teaching someone how to learn and facilitating a child's ability to understand concepts. We aim to go beyond mastering tasks on paper or developing a rote set of skills and instead look to maximize learning in a motivating, dynamic, and generalizable environment.
Teach Me Academy is an intensive home-school alternative program that offers an individualized academic plan for each child within a "school" environment. We partner with parents to meet the academic and therapeutic needs of your child through individualized and/or differentiated instruction, on site therapeutic supports, and a diverse range of inclusion opportunities available through the school.
Teach Me Academy has been designed to offer an enriched academic program for children who learn differently and/or may have delays in development (social, communication, cognitive or any combination) in an environment that provides natural learning and social opportunities.
Academic curricula that is multisensory and concept driven, is specifically selected based on your child's learning style. While using state standards as a benchmark, we often place a child based on subject level competency to ensure success. Therapeutic treatment (positive behavior supports, speech, occupational therapy) are determined based on need and provided on-site to promote comprehensive treatment and cohesion among all parties involved in your child's care.